Beginner Kids Martial Arts Classes Enrolling In July
If you're looking for a fun way to boost your child's confidence, improve their self-discipline, and help them achieve their goals, look no further! At Dan Timlin's Mid-Michigan Academy in the Lansing area, your child will enjoy a fun and active program focused around self defense that will give them the courage and confidence to overcome the fears and challenges they face.

We are the only personal protection experts in the Lansing area!
Our fun, safe and encouraging atmosphere allows children to test their boundaries and conquer their fears. If your child is being picked on or bullied this program will literally change their life! Let us help you and your children.
Our Kids Martial Arts program in the Lansing area really delivers beyond kicking and punching!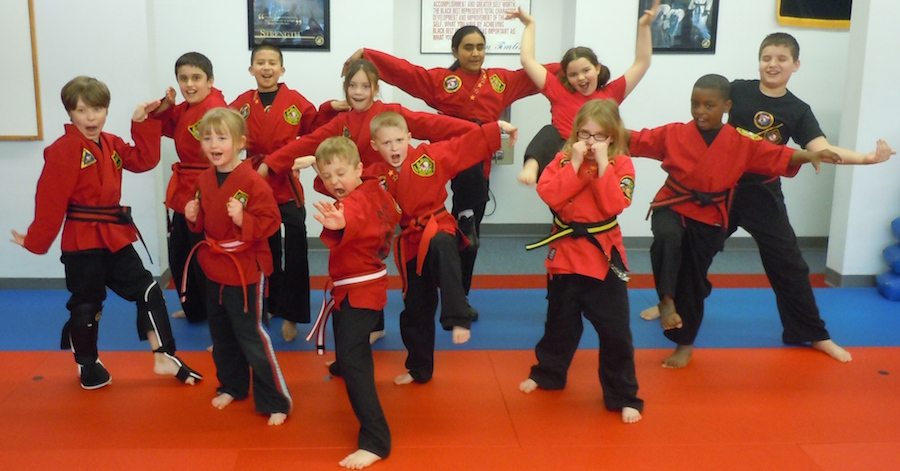 Children love our program in Lansing because they are learning self-defense, but what they really gain is the confidence to protect themselves and the physical fitness for a healthier lifestyle. Best of all, not only will your child learn to set realistic goals, and work hard to achieve academic and martial arts success, they will be taught the principles of politeness and respect and how to become a leader, not a follower.
What You'll Learn at Lansing kids martial arts
Karate and self defense system
Modern self defense techniques
Benefits of Lansing kids martial arts
Goal Setting
Character Development Program
Higher Self Esteem
Practical Self-Defense / Bully Defense
Respect & Courtesy
Focus & Concentration
kids martial arts Program Age Groups
From Age 4 To 4 (Little Ninjas)
From Age 5 To 6 (Little Dragons)
From Age 7 To 11 (Junior Achievers)