Give Your Child The Best Birthday Party!
Fun-tastic Karate Birthday Parties Right Here In The Lansing Area!
If you're looking for a fun and active way to celebrate your child's birthday, your son or daughter will love our karate birthday parties.
We provide a fun karate birthday party where children will enjoy learning basic self-defense moves and play active, yet well-organized, games.
All kids love to practice kicks, punches and karate moves like their favorite action hero. There won't be any bored faces around here!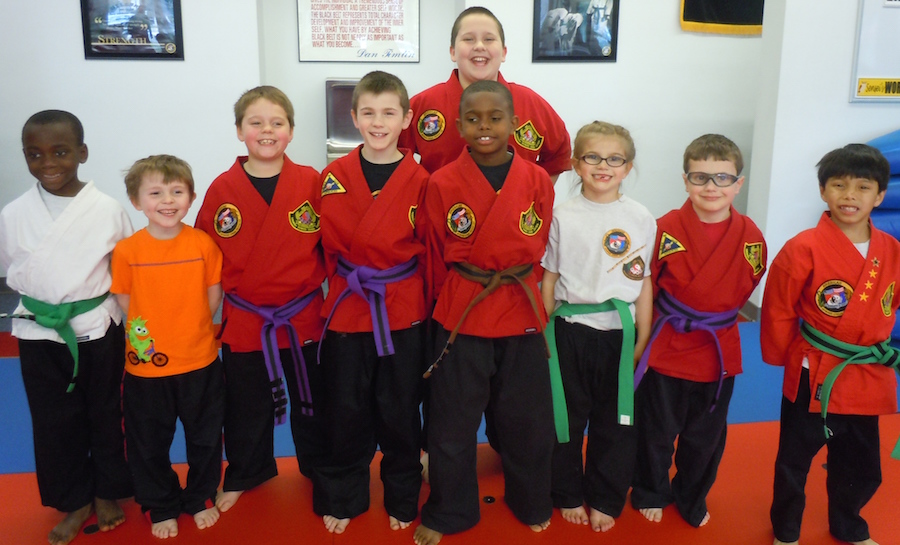 There's no better way to celebrate your child than to give him or her the ultimate Martial Arts party experience. Your child will have the time of their life with their friends, and you don't have to worry about a thing!

And the best part is that everyone will learn important aspects of Martial Arts, including teamwork, respect, and self-discipline.
Your child's Karate party will include:
Balloons
Cake
A whole lot of fun!
We can't wait to celebrate your child at Mid-Michigan Academy of Martial Arts!
Spaces fill up fast, so submit your information today to reserve your spot!