Extreme Kickboxing Fitness in Lansing!
Do you feel safe walking or driving home late at night? Why not combine your fitness program with a kick of self-defense? We can teach you the skills that will give you the confidence to face any situation.
At Mid-Michigan Academy of Martial Arts in the Lansing area, you'll enjoy a fun, high-energy class that combines fitness and self-defense.
Ready to get started? Fill out the form on your screen!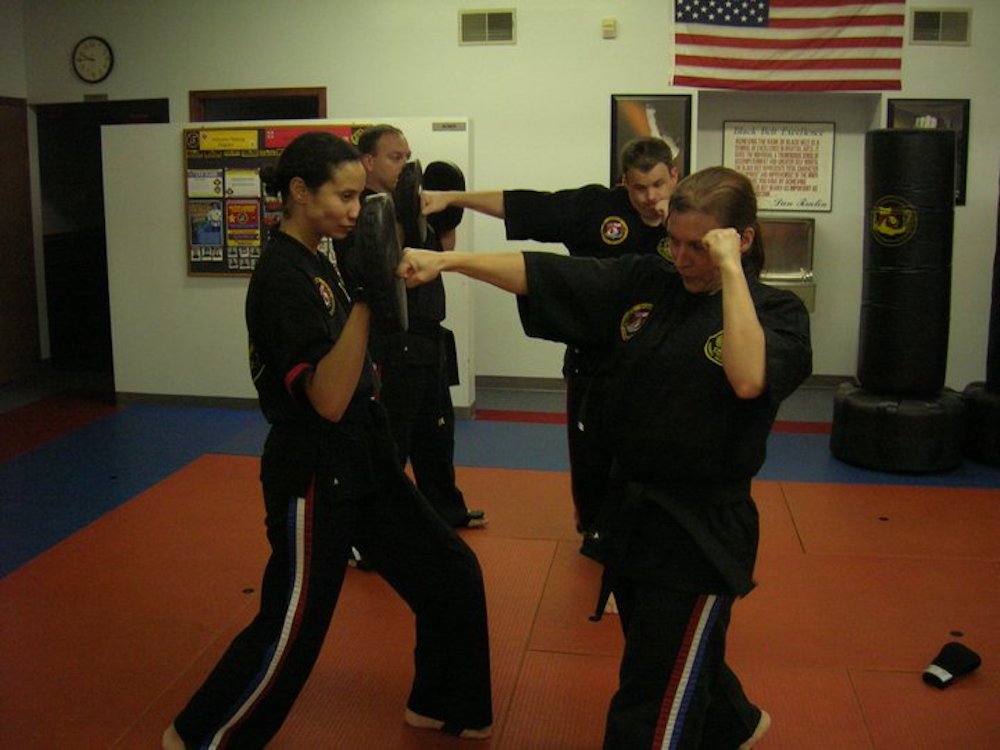 What Makes Our Kickboxing Program Special?
This isn't some cookie-cutter kickboxing class. We take the time to work with each individual on their own strengths and weaknesses in order to maximize his or her potential. Our goal is to make sure you're getting the most out of every workout.
This Kickboxing Fitness program teaches a vast combination of Mixed Martial Arts such as:
French Sivate
Western Boxing

Muay Thai Kickboxing
You'll punch, kick and jab your way to GREAT shape and feel ready to take on the world after a single session!
Get into shape FAST with an overall body workout!
Our Kickboxing Fitness gives you an intense cardio workout that puts you into terrific shape, plus an endorphin release that feels amazing! There aren't any boring drills, just GREAT lessons on self-defense, including rapid-fire punches and kicks that will give you an intense cardio workout that works your entire body into terrific shape.
Come train with us and reach your goals at Mid-Michigan Academy of Martial Arts!
Fill out the Request More Information form to get started!