Take Advantage Of Our Kids Karate Classes Today!
If you're looking for a fun way to boost your child's confidence, exercise, discipline, and help them achieve their goals, look no further!
At Mid-Michigan Academy of Martial Arts in the Lansing area, your child will enjoy a fun and active Kids Karate program focused around self-defense that will give them the courage and confidence to overcome the fears and challenges they face.
Interested in learning more? Simply fill out the short form on your screen!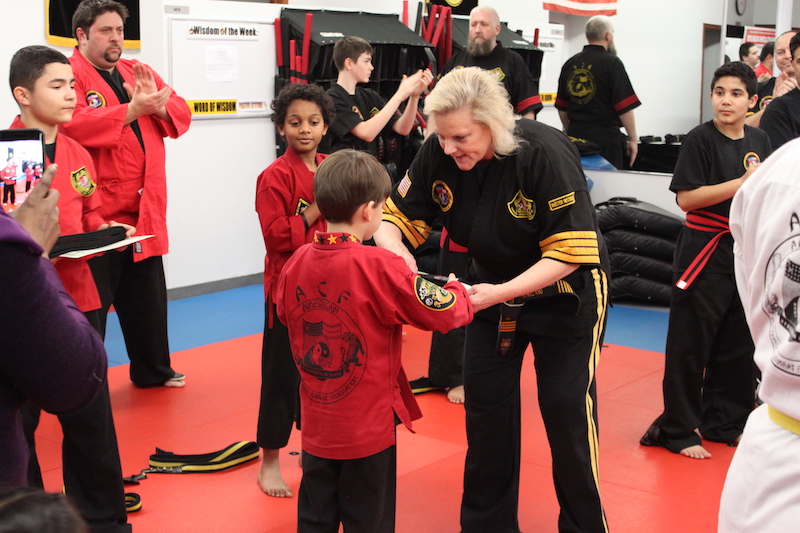 Help Your Child Thrive With Kids Karate Classes!
At Mid-Michigan Academy of Martial Arts, we are committed to your child's success. Through our Kids Karate training, we'll help your child develop lasting life skills such as confidence, discipline, respect for others, and how to set and achieve smart goals. They'll have tons of fun with each class, plus connect with new friends and mentors! We're proud to give back to our community here in Lansing the only way we know how... through Karate!
Our Kids Karate classes offer:
Improved confidence

Enhanced self-discipline

Smart goal-setting skills

Positive mentors
Our Kids Karate Classes Get Your Child Started On Lifelong Fitness
In addition to building mental and spiritual wellness, our Kids Karate program also offers students the chance to build strength, flexibility, hand-eye coordination, and motor skills. We've helped kids from across Lansing develop lasting habits of physical fitness and learn practical self-defense skills, plus learn to love being active!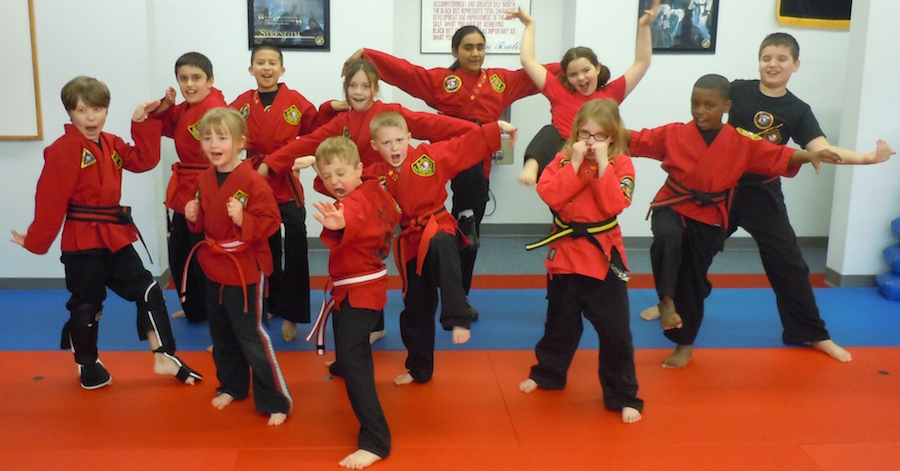 Children love our program in Lansing because they are learning self-defense, but what they really gain is the confidence to protect themselves and flourish in everyday life.
Best of all, not only will your child learn to set realistic goals and work hard to achieve academic and martial arts success, they will be taught the principles of politeness and respect and how to become a leader, not a follower.
Join Us In Lansing For The Best Kids Karate Program Around!
If you're a parent looking to help your child become the best they can possibly be, Karate is an excellent way to develop genuine life skills in a fun and supportive environment. Join us in Lansing for your first class or simply fill out the short form below and we'll reach out to you!
Ready to get started? Fill out the short form on your screen!
Kids Karate Program Age Groups
Age 4 (Little Ninjas)
From Age 5 To 6 (Little Dragons)
From Age 7 To 11 (Junior Achievers)